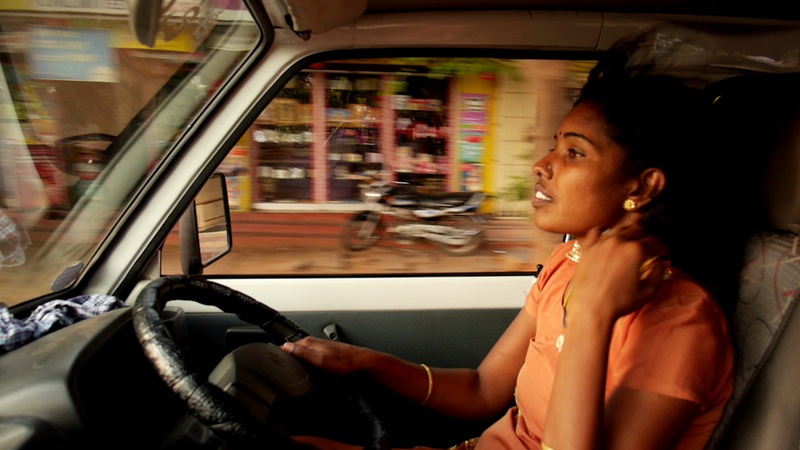 16

Mar 16
Now at the Movies that Matter Festival in The Hague
The documentary Driving with Selvi, one of the audience favorites of IDFA 2015, will be shown from this weekend onwards in The Hague , during The Movies that Matters Festival. Selvi faced a difficult life before she finds a home at Odanadi. At the NGO  Selvi regains her strength and becomes the first female taxi driver in Karnataka. The documentary filmmaker Elisa Paloschi takes the viewer into a 10-year period in which Selvi transforms from a young girl to a powerful woman who defies the strictly patriarchal traditions in India.
The documentary is shown at The Movies that Matters Festival at Filmhuis in The Hague at the following dates and times :
Saturday March 19 at 09.45 P.M.
Sunday March 20 at 01.00 P.M
Tuesday March 22 at 03.30 P.M.
If you can't make it to these screenings, it's also possible to host a screening. More information can be found here.